As many know, the Redskins continue their path to the Super Bowl through New England this weekend. Tom Brady, golden boy, has led the Pats this year to a 7-0 record with no game really even being close. He is on record pace with 27 TDs with only 2 Interceptions. He's dating a supermodel, women want him and men want to be him. Before you supersoak your computer screen, I would like to remind you that Brady is no Superman. In fact he is no better than your run of the mill douche bag. Here are the top 5 reasons:
5. Yankees Hat
If you'll remember back to earlier this year, Brady was caught by the paparazzi walking the streets with Gisele wearing a Yankees cap. No big deal right? Wrong, Brady is an icon in Boston and it was a complete douche move to wear that shit. From a local perspective, just think what would happen if Jason Campbell was seen on the streets with his supermodel girlfriend wearing a hat of the hated Marlins. We'd be pleading with Gibbs to start Brunell! Nobody disrespects the Nats like that! I'm so heated right now, I can't imagine what Red Sox fans thought, I mean, their team has nearly as much history and tradition as the Nationals and Brady actually wore that shit!
4. Man Purse
Made famous by Jerry Seinfeld in that episode where he plays the queer, Tom Brady has been spotted carrying his man purse, no doubt to hold his diaphragm and tampons. I got a news flash for you Brady, you are not a woman/off broadway actor trying to earn some extra income by whoring his mouth out in public restrooms. You are a professional football player. You do NOT carry a purse. How his teammates did not give him an overwhelming amount of shit on this one really should cause Pats fans some concern. It makes you wonder if this whole Gisele thing is really a beard and whether Brady really spends the offseason with John Amaechi summering in Paris.
3. Deadbeat Dad
Sure there are athletes out there who have fathered multiple children by multiple women. Travis Henry (9 children by 9 women), Shawn Kemp (7 children by 6 women), and Elijah Dukes (5 children by 3 women including one foster child of his grand parents) come to mind. However, these individuals have something inherently different about them. Thats right they aren't considered America's golden boy. I sincerely feel bad for Bridget Moynihan, how is she ever going to raise that child on her own on an actress's salary. I also feel bad for her because the reason she and Brady broke up was because she wanted kids and he didn't, BUT HE STILL GOT HER PREGNANT! This makes Tom a liar and a deadbead and most importantly, a douchebag. Someone needs to teach Tom that the pull out method is not full proof. Don't be a fool Brady, wrap your tool.
2. He knows what Leonardo DiCaprio's dick tastes like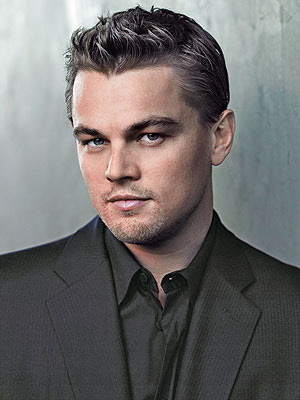 How could you possibly date someone who has had little Leo in their mouth. It's not like in college where you see your girlfriend's ex out at the bar, and he laughs at you with his buddies. This guy has been in award winning movies. Imagine being Tom Brady, settling in for a quiet night with "What's eating Gilbert Grape" and then unknowingly finding out a young DiCaprio delivers an inspiring performance as the mentally handicapped brother of Gilbert. All you would be able to think about is, "I can't believe that fucking retard fucked my girlfriend!" Brady can't even turn on Nick at Nite because god forbid an old episode Growing Pains might be on. I mean seriously, I almost feel sorry for the guy, but then I remember, this guy could have any woman in the world he wanted, but he chose the girl who had been banged by Frank Abagnale, Jr.
1. Tom Brady: Town Abortionist
I'm not so sure if people quite remember this, but back in early March, there were reports that Gisele was pregnant at the same time that Moynihan was about 6 months along. Reporters were in no way treating this as rumor, this was treated as a fact. However, just a couple days later, Bunchen came out with a statement that she was not actually pregnant. Simple mix up? Unfounded rumor? I think not. It's pretty obvious what went on here...Tom Brady is no better than a back alley abortionist! While Moynihan's child sleeps comfortably in his crib, Bunchen's child is probably nestled up against a half eaten bag of Funyons in some San Fernando Valley dumpster. Brady obviously talked to his publicist after they found out Gisele was preggers who advised him that it would not look good for his image if he were to be a daddy of two born within months of each other. Since the paparazzi would have a field day had they shown up to to a Planned Parenthood, Brady obviously took the matter into his own hands. I for one am appalled that Brady could do something like this. This is not fucking Sparta where they throw away all the babies that weren't perfect. This is America! If this is the best we have to offer, then I seriously might have to consider moving to a place where their Golden Boy is someone who is intelligent, hilarious, and highly skilled at his craft. Of course I'm talking about Canada and their knight in shining armor Daniel Negreanu. OHH CANADA!!!
Lock of the century - Redskins straight up - if any dumb Patriots fan tries to bet you this week and offers you the 17 points that Vegas is saying we are the underdog by, laugh in their face, we all know the Skins own the Pats (6-1 alltime with the only loss coming in 1972).